I went all out and added LED's to a big clear Eyezon, and sculpted a galactic suit of armor for Neo Eyezon!
Meet GigaGuts, and Galaxy Captain Eyzono (and a sneaky micro eyezon)!
With the lights out, GigaGuts really shines!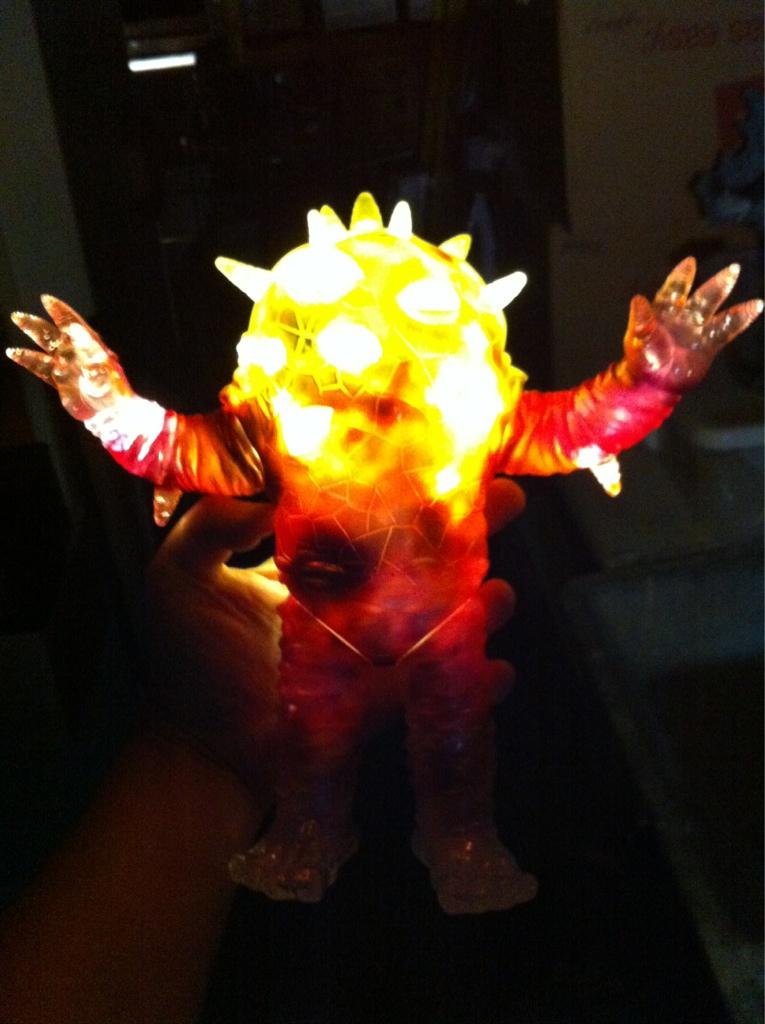 Each figure is painted with genuine
Monster Kolor
paint and clear coat. GigaGuts has a removable back panel to swap batteries on his lights. I had originally tried to engineer a switch on his front, but that ended in blood and tears (literally, I accidentally stabbed an awl into my hand trying to fix the switch after it broke).
Galaxy Capitan Eyezono was much less painful. I modified his arms with
Glyos
axis joints, and sculpted a galactic-themed suit of armor for his space adventures. I also ended up removing his main horns, and replacing them with more eyes, since I had covered several with the armor.
Thank you again to Mark for five years of a great kaiju creation!